I just read about bullets specially manufactured and packaged for use on the undead.
No joke. While it's basically a marketing ploy for the increasing number of zombie movie fans (and those convinced that the zombie uprising could actually happen), the bullets are live ammo, ready for use in a variety of firearms.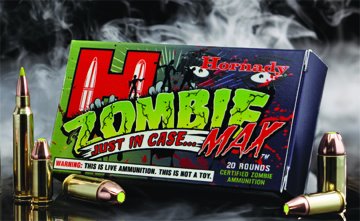 If you read to the end of the article, they mention that bullets intended to be fired on zombies causes a concern for people dressed in zombie costumes. I could totally see something very bad happening as a result.