February 7, 2014 | No comments | Posted in Funny, Video | Tags: random, toys, video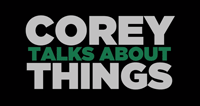 I've posted a couple more random videos recently, and have recorded 2 more that are set to go out soon. I hope you enjoy!
While you're at it, you could subscribe to my Youtube channel to keep up with all the things that I come up with. I'd appreciate it!